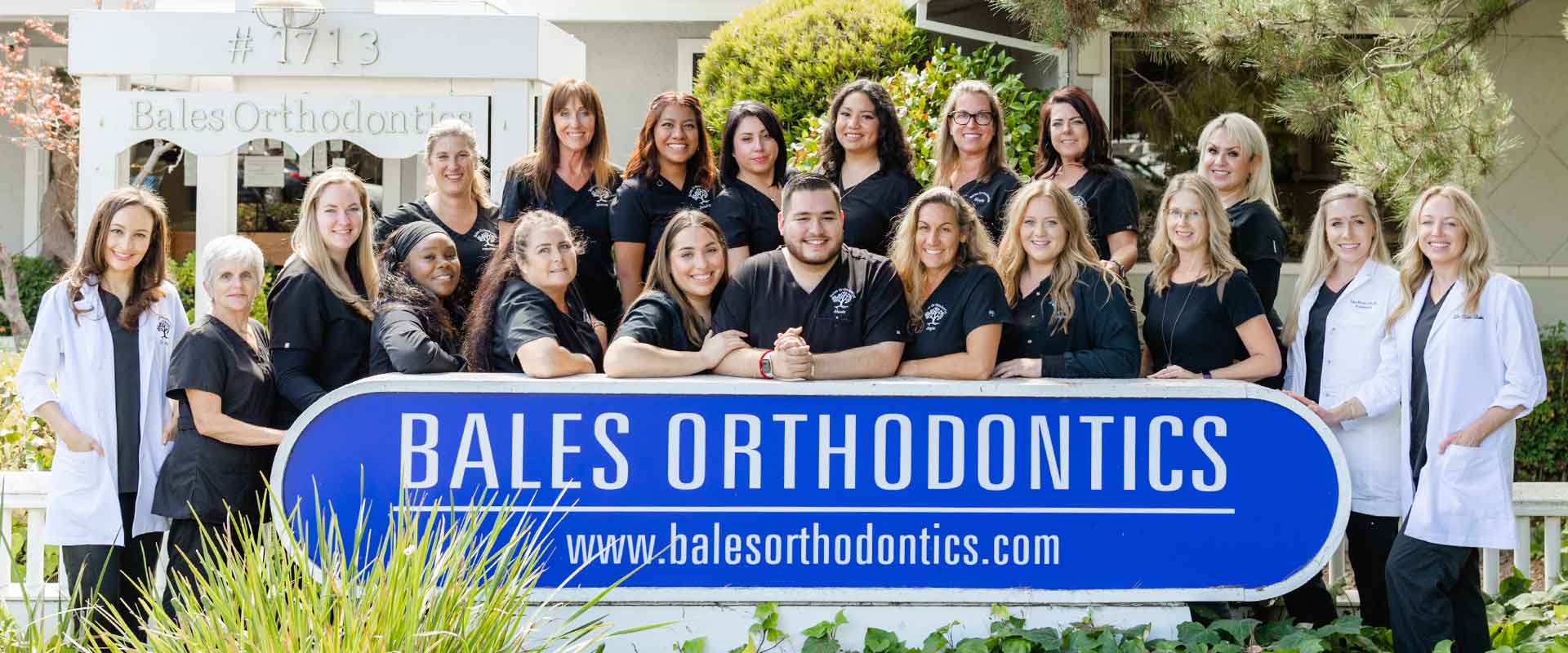 About Us
Welcome to Bales Orthodontics. Located in Marin and Sonoma Counties, California, our practice's top priority is to provide you the highest quality orthodontic care in a friendly, comfortable environment. We utilize the latest technological advances in the industry, such as Damon Braces, invisible ceramic braces, and Invisalign®, along with the latest in computer technology (digital imaging and advanced computer graphics) to ensure that you receive the most effective care possible.
Dr. Katie Bales is here to help with your orthodontic needs having years of experience with cutting edge techniques, plus state-of-the-art facilities. Dr. Katie Bales is the top premiere provider for Invisalign in Marin and Sonoma counties. Bales Orthodontics has delivered outstanding orthodontic treatment to over 15,000 people.
We recognize that every patient has different needs, and we pride ourselves in the courteous service we deliver to each person who walks through our doors. Whether you're an adult, adolescent, or child, our knowledgeable doctors and staff are committed to helping you achieve the smile you deserve – a healthy, beautiful one!
Our greatest goal at Bales Orthodontics is to help you achieve a smile that makes you feel comfortable, confident, and happy! Please use this web site as a way to learn more about orthodontics, our practice, and the treatments we provide. When you're ready to take the next step toward receiving orthodontic care, contact Bales Orthodontics at (415) 897-3141 for our Novato orthodontist office or (707) 537-1023 for our Santa Rosa orthodontist office and schedule your FREE initial orthodontic consultation.