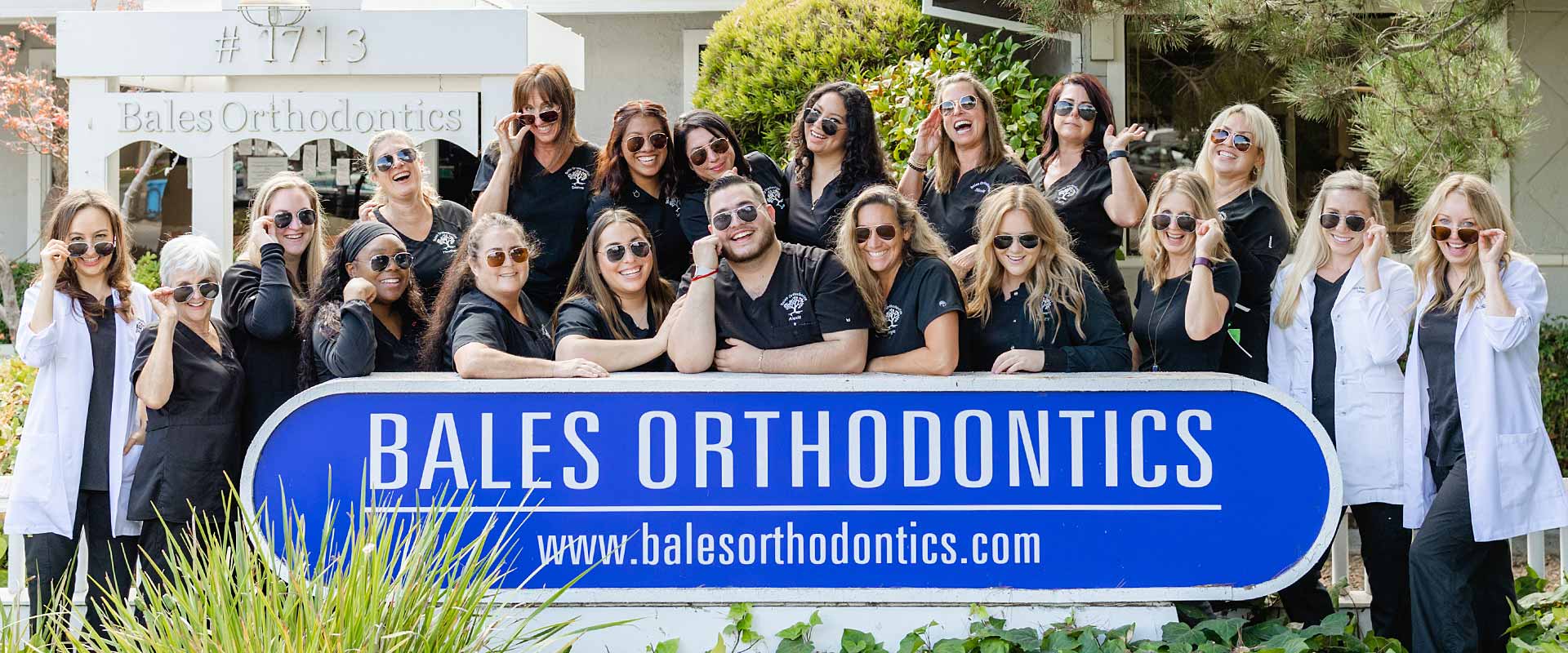 Here are some rave reviews by actual patients of Dr. Tom and Dr. Katie.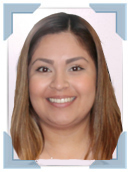 Jessica T:
"I proceeded with orthodontics because of my upper canines.  I am truly happy with my results.  I'm glad I went through with my treatment.  The staff at Dr. Bales office is amazing.  Everyone is always in a great mood and they greet me with a smile.  Maureen always found a way to get me in for my appointments despite my tight and busy schedule.  My treatment time was better than expected!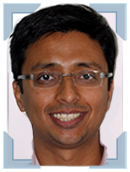 Parth B:
"I had a lot of crowding and overbite causing difficulties cleaning my teeth.  The results are amazing.  I never thought my teeth could look so nice!  Bales Orthodontics has a very knowledgeable, friendly and skillful staff.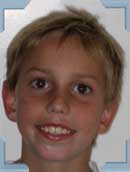 Mother of Jack P:
"I brought my then 8yr old to Dr. Katie Bales because of a huge overbite. The poor kid could not chew with his mouth closed. Dr. Bales and the staff were so great with him. I let my son pick out of all the orthodontist we saw and he picked Katie. They really explained everything to him and were always sweet and super organized. Jack had his braces removed in record time because he was able to follow their directions. I have sent 3 of my friends to this office and they love it and I have another friend with two girls that plan on going to them as well. I can not say enough. They are amazing my son has the most gorgeous smile and he feels so good about himself. They changed his life. LOVE LOVE LOVE them".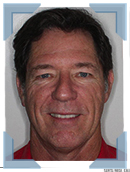 Steven B:
"I had stopped showing my teeth when I smiled, it was embarrassing.  Now I smile and gladly show my teeth.  Dr. Katie and the entire staff have been great, very understanding and flexible.  It was also great how closely Dr. Katie coordinated on my extensive work with my Dentist.  Thank you!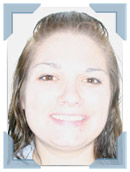 Jennifer K.
"I came to Dr Bales Office because of my smile, I wanted a beautiful smile.  Dr Bales office is amazing and the staff and doctors make you feel comfortable being here.  Now I have a beautiful smile that I love to show."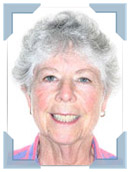 Susan B.
"I had difficulty in biting a sandwich, corn on the cob and an apple due to an out of place lower tooth in the front.  Now, I can cleanly bite anything (within reason).  EVERYONE is just wonderful at Dr. Bales office, I hate not coming back regularly.  I will miss you all!!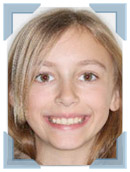 Nikki S.
"I came in with really, really, really bad teeth and now I'm leaving with a straight smile!  Thank you Dr. Bales and staff for my new smile =)"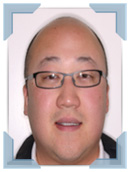 Alex H.
"I've always wanted straight teeth and after doing some research, Dr. Bales (both) came highly recommended. Nothing but spectacular results and I would most definitely recommend both Dr.'s to friends and family. Staff was extremely friendly and professional and made visits something to look forward to."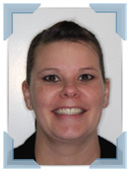 Andrea M.
"From the moment I set foot into the office, through all my appointments, and during personal life changes, everyone in the office was amazing. The service was always delivered with a smile and friendly nature and the physical work was delivered with patience and delicacy. I truly enjoyed every visit. As the changes with my teeth were happening it was so fun to share my joy with all the staff, mostly Dr. Katie Bales. My wedding day came and my teeth were beautiful. I had so many compliments and I couldn't stop smiling what was probably the biggest smile ever. It was a fairytale wedding."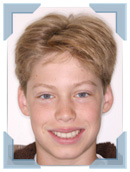 Cayman B.
"I am really happy with how my smile turned out.  I really liked the staff and the tokens reward game for keeping my teeth clean.  It was fun to fix my teeth!"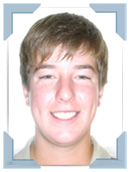 Connor R.
"My friends can never tell when I am wearing my Invisalign retainer, but I can straighten my teeth without worrying about the appearance of my mouth. It's perfect!"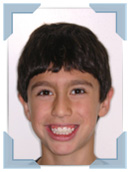 Mother of Dante O.
"Everyone here is very friendly, they calmed Dante when he needed it. The staff is very accommodating. We had an emergency and we asked to come in right away…on a day that you were closed! That's what I call customer service! Thank you."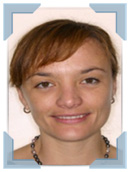 Dr. S. Mansell:
"I am delighted with my teeth. I like both my orthodontists and feel that they have taken really good care of me. I would (and have) recommended Bales Orthodontics to my friends, family, and patients."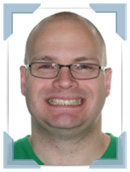 Fred S.
"I had poor tooth alignment and decided to get braces at Bales Orthodontics with a friend's recommendation. Dr. Tom and Katie were great and the staff were extremely helpful and quite humorous. I felt very comfortable and welcome in this office and my teeth look great! Thanks guys!"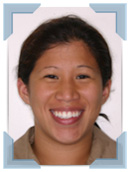 Gabriella C.
"I loved the whole service, procedure, and staff. Everything went really well. If I had to wear braces again I wouldn't think twice on choosing my orthodontist. I would come straight to Dr. Bales office."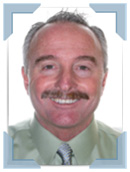 Glen A.
"I went through orthodontic treatment to straighten my teeth. The results are outstanding! The staff are supporting and outgoing."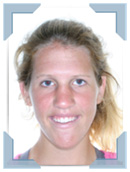 Heather F.
"I really wanted to make my smile as good looking as possible.  I am stoked about my results!  My teeth are straight and they look amazing!  Thank you Dr. Bales!"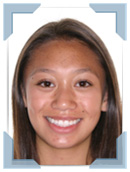 Jessica K.
"After all the years of avoiding popcorn and trading in my tokens, I can proudly say the time was well worth it. Thanks to all of you, I received the Best Smile award for my High School Class! I look back at how far my smile has come and realize you brought me satisfaction and so much more. In addition to my expression of gratitude for all of your hard work, I would like to inform you that I will be attending University of California this upcoming fall, where I will be majoring in Biological Sciences in hopes of pursuing a career in the dental field. Thank you for the time and effort you put into my smile; and most importantly, thank you for inspiring me to make others happy through smiles. If a new, bright smile makes me feel this wonderful, I am excited to see how many people I can help feel the same way in the future."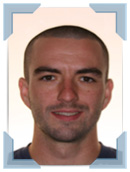 Lonnie R.
"I am very happy with the results. The staff are always friendly and courteous. I started orthodontic
treatment to have straight teeth by the time of my wedding and I did!"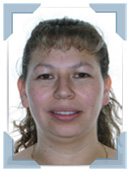 Maria V.
"Before orthodontic treatment, I was very unhappy with my smile. Now that treatment is finished I smile more often. The staff is very friendly and helpful throughout the entire process!"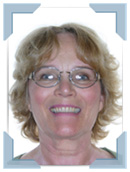 Marilyn A.
"My front teeth were breaking down due to my bite.  It took a long while to realize at my age I could do something about it.  Thanks to Doctor Bales, I have a beautiful smile that I should be able to keep for a long, long time."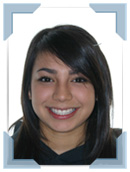 Missy R.
"I loved being at Doctor Bales office. The staff has been very kind to me. I had a great experience at Bales Orthodontics."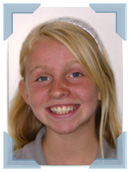 Monique J.
"I like that we get to choose the color of our braces and the design of our retainers. I also like that it didn't hurt when the Orthodontist took my braces off."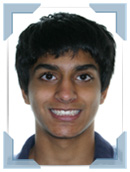 Neeraj R.
"I proceeded with orthodontics because I wanted straighter teeth. I am very pleased with the result! The treatment was totally successful in correcting the problem. The people at Bales orthodontics are all quite friendly!"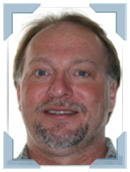 Nicholas E.
"My good looking intelligent wife said to come to this office.  As usual, she was correct. Of an interesting note: This is the first Doctor type office that is always consistently on time.  What is your secret? 🙂  Thank-You!!!"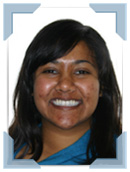 Resign C.
"I first came to Bales Orthodontics in 2004, but due to family issues, I was not able to proceed with treatment at that time. In 2007, I was ready to fix my smile and confidence and I came back to Dr. Tom and Katie bales because they are amazing at what they do. The staff is friendly and supportive. This has been a second family for me. I couldn't be happier with my treatment and results. Thank you so much for everything. Your staff is the Best!"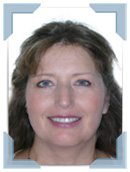 Summer B.
"My relapse had bothered me for years. After my consult it just felt so do-able. I liked the office, finance options and everyone I met here from the start. The experience over the last 14 months was all positive. A great group of people and a fantastic "Katie" behind it all. I love my smile being right again! I recommend you to EVERYONE!"??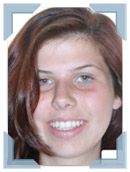 Devan D.
"I wanted braces since I was really little.  I hated my teeth before because I thought they were so crooked.  Now I cannot stop smiling.   Look at how beautiful my teeth are now!  Thank you Dr Bales!"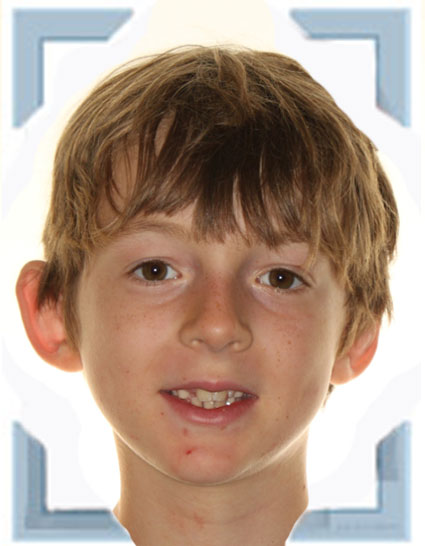 Mom of Jamie K.
"We have had a wonderful experience with Bales Orthodontics caring, friendly staff who were all happy to help.  Jamie's new smile is great – he is smiling more.  Jamie is a nervous dental patient and Dr. Katie and her team have always put him at ease.  No more dental fear!  Thank you!"