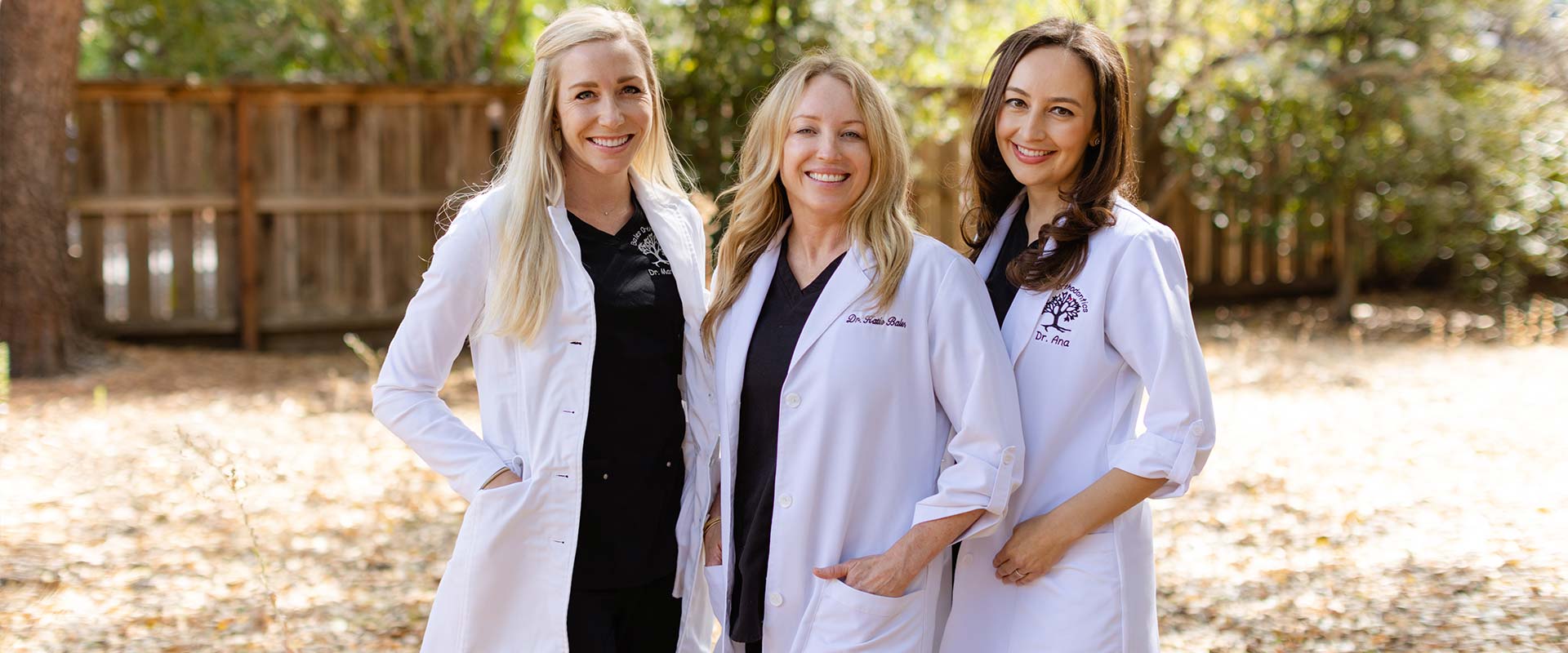 Bales Orthodontics – offers Invisalign First, the newest choice for childhood orthodontics
Invisalign First is the next generation of Invisalign products and this one is very special. Invisalign First allows children whose teeth are still growing in to use Invisalign aligners to straighten their teeth. Creating a great smile often involves treating a variety of dental issues early in childhood, many before all of the adult teeth have erupted.  Invisalign First is an early orthodontic treatment that offers parents of children the option to avoid traditional metal braces.
What is Invisalign First?
Invisalign First is an orthodontic treatment device specially designed for young children and can be used to correct issues with arch development and expansion, tooth crowding and spacing, tooth protrusions, and the overall appearance of a child's smile.  The custom-designed trays are designed to gradually expand the jawline of a growing child. By expanding the arch area over time, a skilled orthodontist, such as Dr. Bales, can correct current issues, as well as help, prevent more serious problems in the future.
Why Invisalign First?
Invisalign First is used for making various corrections in the positioning of growing jaw with unique features for dental arch expansion and creating room for incoming teeth. Invisalign First can be used to address various orthodontic conditions, such as:
Arch development
Expansion
Spacing/crowding
A-P correction
Aesthetic alignment
Tooth protrusions or interferences
Invisalign First is only available for growing children. For adults and teens who are seeking dental corrections, alternative treatment products are available, such as Invisalign Full, Invisalign Teen, and Invisalign Express
How does Invisalign First work?
Invisalign First works by expanding and contouring your child's jawline through what is known as dental arch expansion. The dental arch expansion involves pushing your child's teeth over time to increase the width of their dental arch.
The procedure for dental arch expansion starts with a consultation to determine if your child is an appropriate candidate for Invisalign First. If approved, your child's dentist can begin taking pictures, x-rays, and impressions of your child's smile that same day. Information from the imaging, x-rays, and impressions will go to an Invisalign lab where a custom Invisalign First device, called an aligner or tray, will be made for your child.
It will take a few weeks until the custom aligner is ready. Once the aligner is ready, your child will be scheduled to come back to Bales Orthodontics for his or her dentist to fit the aligner to your child's smile. Over time the device will shift your child's teeth around as needed and new retainers will be needed for the following phases of treatment.
Depending on your child's needs, he or she may require a full pair of aligners or just one aligner. Certain teeth may require attachments to be placed on their surface. Attachments will help direct pressure from the retainer device to the necessary teeth.
What are the pros and cons of using Invisalign First?
Invisalign First provides various benefits to meet the needs of children with growing teeth. Benefits of Invisalign First include:
Allowing younger children to receive a similar Invisalign experience to adults and teens
Customized planning around your child's unique dental needs
Treatment for a broad range of orthodontic malformations
Providing room for incoming teeth without removing surrounding teeth
Supporting teeth and jawline formation with preferred aesthetics vs. traditional braces
Your child can remove the device to maintain comfort while eating, drinking, brushing their teeth, or other activities
Call Us today to schedule your Invisalign First Appointment
Novato 415.897.3141 | Santa Rosa 707.537.1023